Big Canoe Program
Creating Meaningful Learning
The Big Canoe Program is about getting students and staff outside in their local community to question, explore, and learn about history, cultures, and their environment. This interdisciplinary, cross curricular program fosters and facilitates opportunities for inquiry, and deepened and enriched lifelong learning.
As part of the program, all students at Shoreline will have the opportunity to paddle in the Gorge in either Dragon Boats, Voyageur Canoes and/or our 35' west coast style canoe.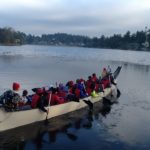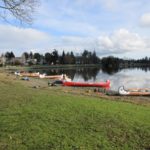 The grade 6/7 students will paddle Dragon Boats in the Gorge and have the chance to attend the BC School Dragon Boat Races in Vancouver in May.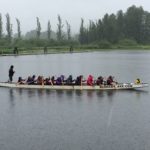 In January, the Grade 8 students start working collaboratively to plan and organize their year end paddling trip to Newcastle Island ( Dates of 2017: Tuesday, May 30th-Thursday, June 1st).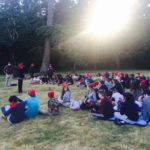 BIG CANOE PADDLING SCHEDULE 2017-2018